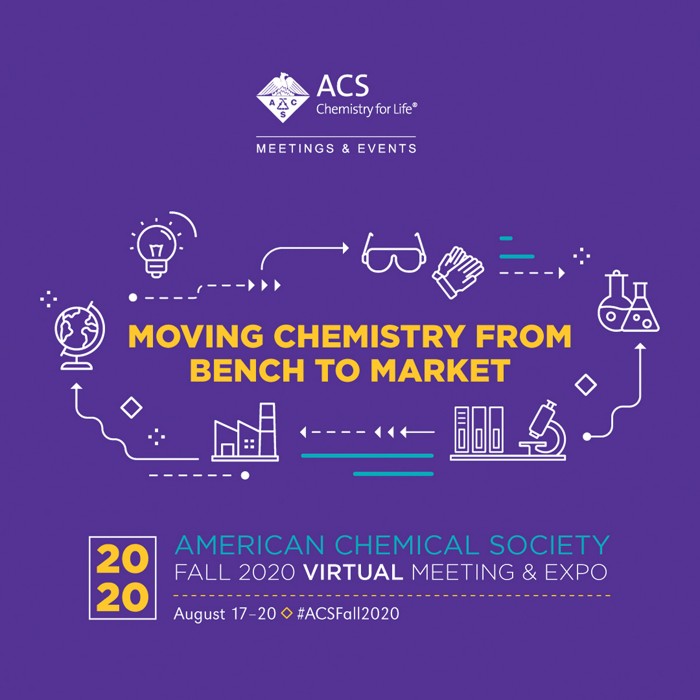 Moving Chemistry from Bench to Market
A number of Atomwise members were selected to present at this year's national meeting. From posters, presentation talks, or panel discussions, learn more about what our members have been doing in their presentation sessions below.
AIMS Program Collaborations
Through the AIMS Awards Program, Atomwise supports promising researchers with AI resources for small-molecule drug discovery that help advance their work. This year, a number of our research collaborations were selected to present at the ACS national meeting.

Brad Worley, PhD
Atomwise
TITLE
Model Fine-Tuning for Enhanced Virtual High-Throughput Screening Performance
DIVISION
COMP
LEARN MORE

Daniel Keedy, PhD
City University of New York
TITLE
Toward Inhibition of the Dynamic Enzyme PTP1B via a New Allosteric Weak Point
DIVISION
BIOL
ATOMWISE COLLABORATOR:
Christian Laggner, PhD
LEARN MORE

Henry van den Bedem, PhD
Atomwise
TITLE
Revealing Hidden Determinants of Molecular Recognition in Hit-to-Lead Optimization With Graph Convolutional Attention Mechanisms
DIVISION
CINF
LEARN MORE
Terrence O'Brien, PhD
Atomwise
TITLE
Making the Transition from Academia to Industry
DIVISION
Committee of Minority Affairs
LEARN MORE

Kate Stafford, PhD
Atomwise
TITLE
Ligand Pose Ensembles Improve Affinity Prediction in Structure-Based Virtual Screening
DIVISION
COMP
LEARN MORE

Steve Van Doren, PhD
University of Missouri
TITLE
Targeting Invasion-Promoting Proteases MMP-7 and MMP-14 at Remote Exosites
DIVISION
MEDI
ATOMWISE COLLABORATORS:
Denzil Bernard, PhD & Jeff Warrington, PhD

Venkatesh Mysore, PhD
Atomwise
TITLE
Billion Trawler Answer: A Scalable and Effective Machine Learning Based Solution for the Virtual High-Throughput Screening of Ultra-Large Libraries
DIVISION
COMP
LEARN MORE

Victoria Robinson, PhD
University of Connecticut
TITLE
Combining Artificial Intelligence and High Throughputs Screening to Identify Modulators of the GTPase Activity of Prokaryotic Ribosome Binding Protein typA
DIVISION
MEDI
ATOMWISE COLLABORATOR:
Jeff Warrington, PhD
Join our team
Our team is comprised of over 30 PhD scientists who contribute to a high-performance academic-like culture that fosters robust scientific and technical excellence. We strongly believe that data wins over opinions, and aim for as little dogma as possible in our decision making. Learn more about our team and opportunities at Atomwise.
About AIMS
The AIMS Awards program, started in 2017, is designed to support promising researchers with resources that will help advance their work. AIMS Awards target research focused on finding solutions for complex human health conditions. To date, Atomwise has funded 5 rounds of AIMS Awards, completing over 100 collaborative projects and accepting over 775 projects into the program. Applications are accepted anytime.